---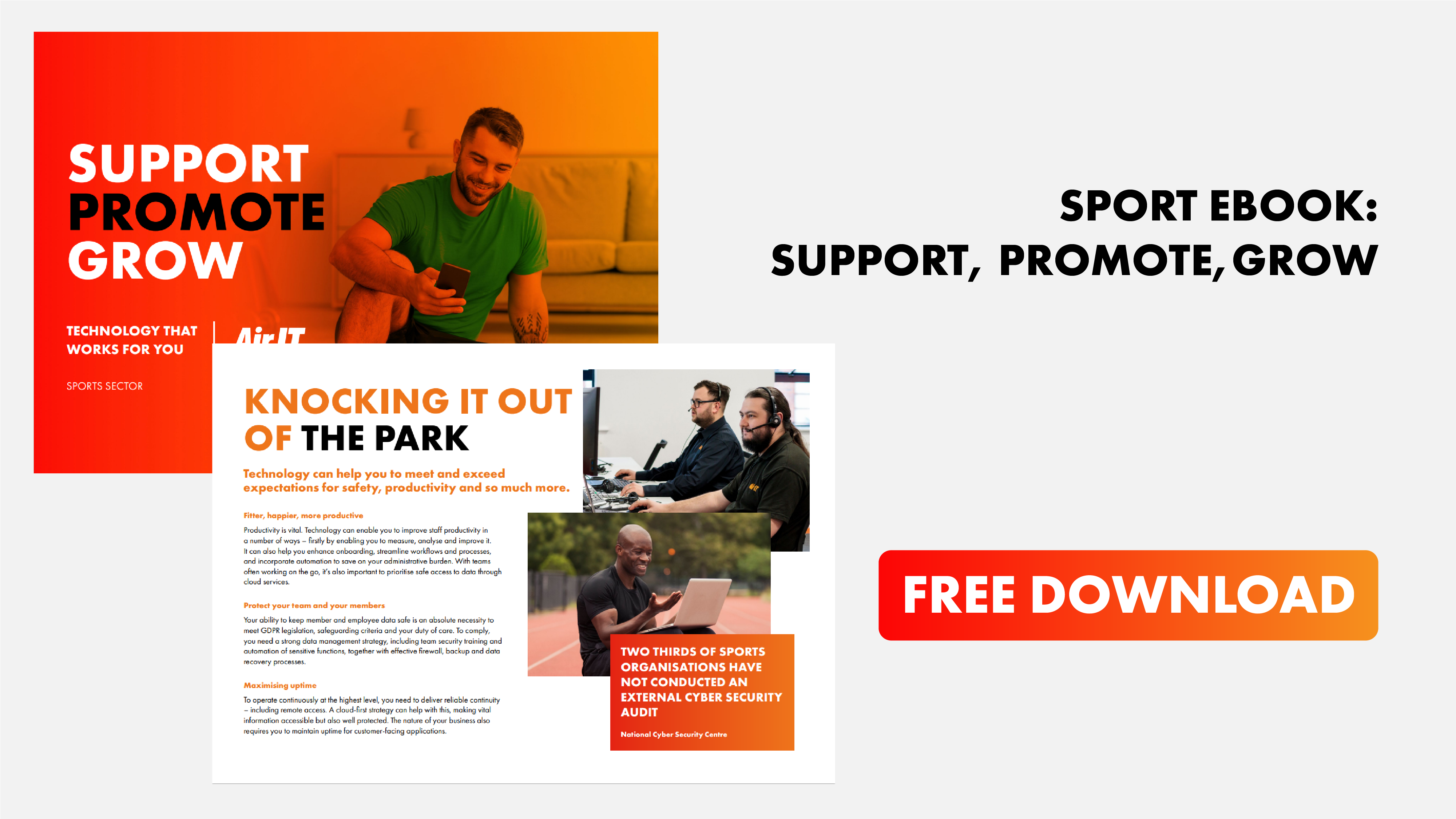 The objectives you set for your organisation ensure its success, and technology can help. As the leading provider of IT support to the UK sports industry, we know its strategic objectives and technology requirements very well.
In this eBook, you'll learn:
Technology that works for your sporting organisation
Aspirations that run throughout the Sports sector
Make the most of funding, limit avoidable expenses and ensure value
The measures of success and how technology can play its part
The power to unlock the potential in your organisation is one click away. To download our FREE eBook, please fill in the adjacent form.