---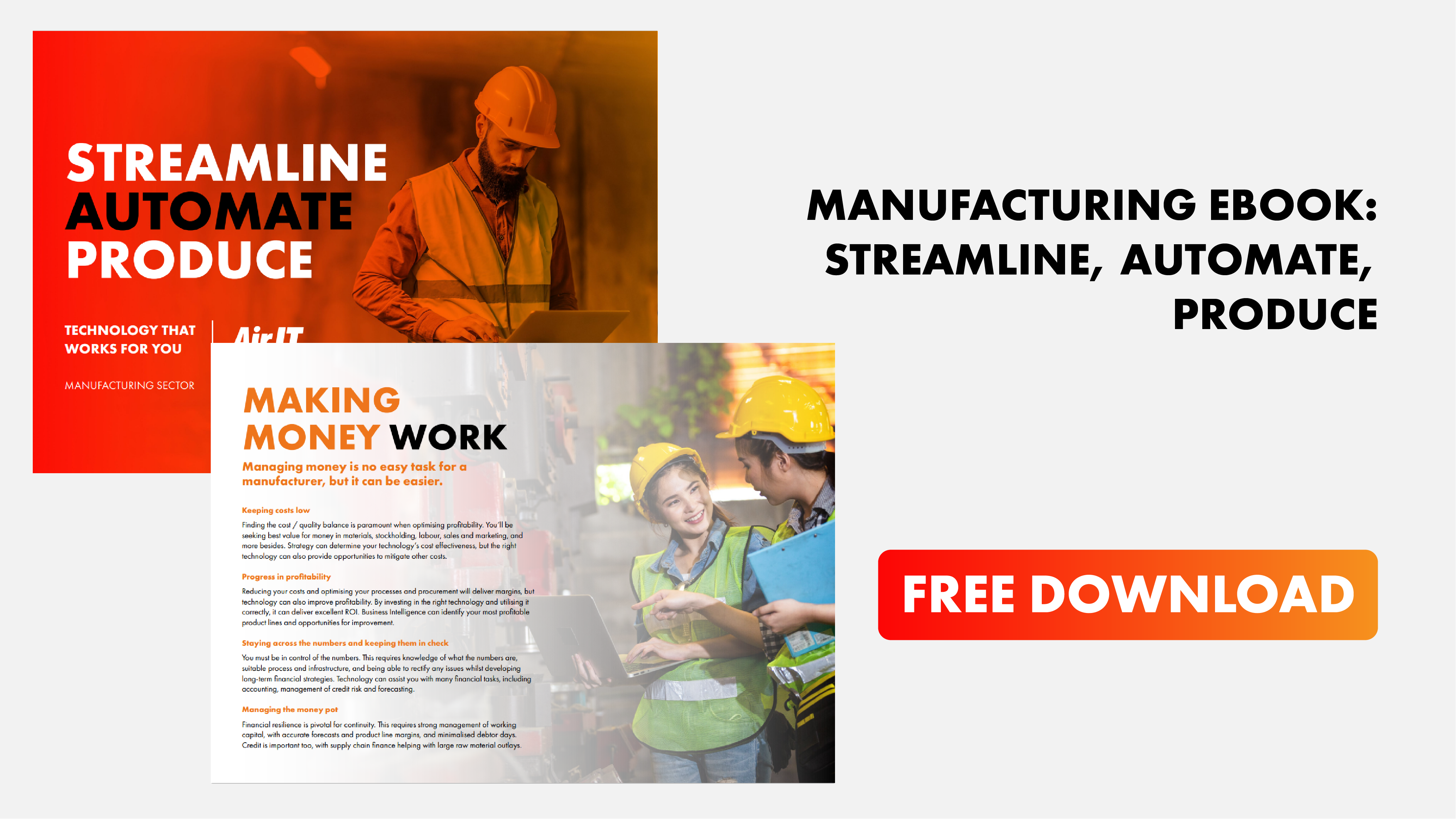 We understand the nature of the manufacturing industry, including the challenges faced on a daily basis, and the ever-changing regulatory requirements that you need to adhere to. Outsourcing your IT gives you one less thing to worry about.
In this eBook, you'll learn:
Technology that works for your manufacturing organisation
Aspirations that run throughout the sector
Making money work and finding the cost / quality balance
The measures of success and how technology can play its part
The power to unlock the potential in your organisation is one click away. To download our FREE eBook, please fill in the adjacent form.