---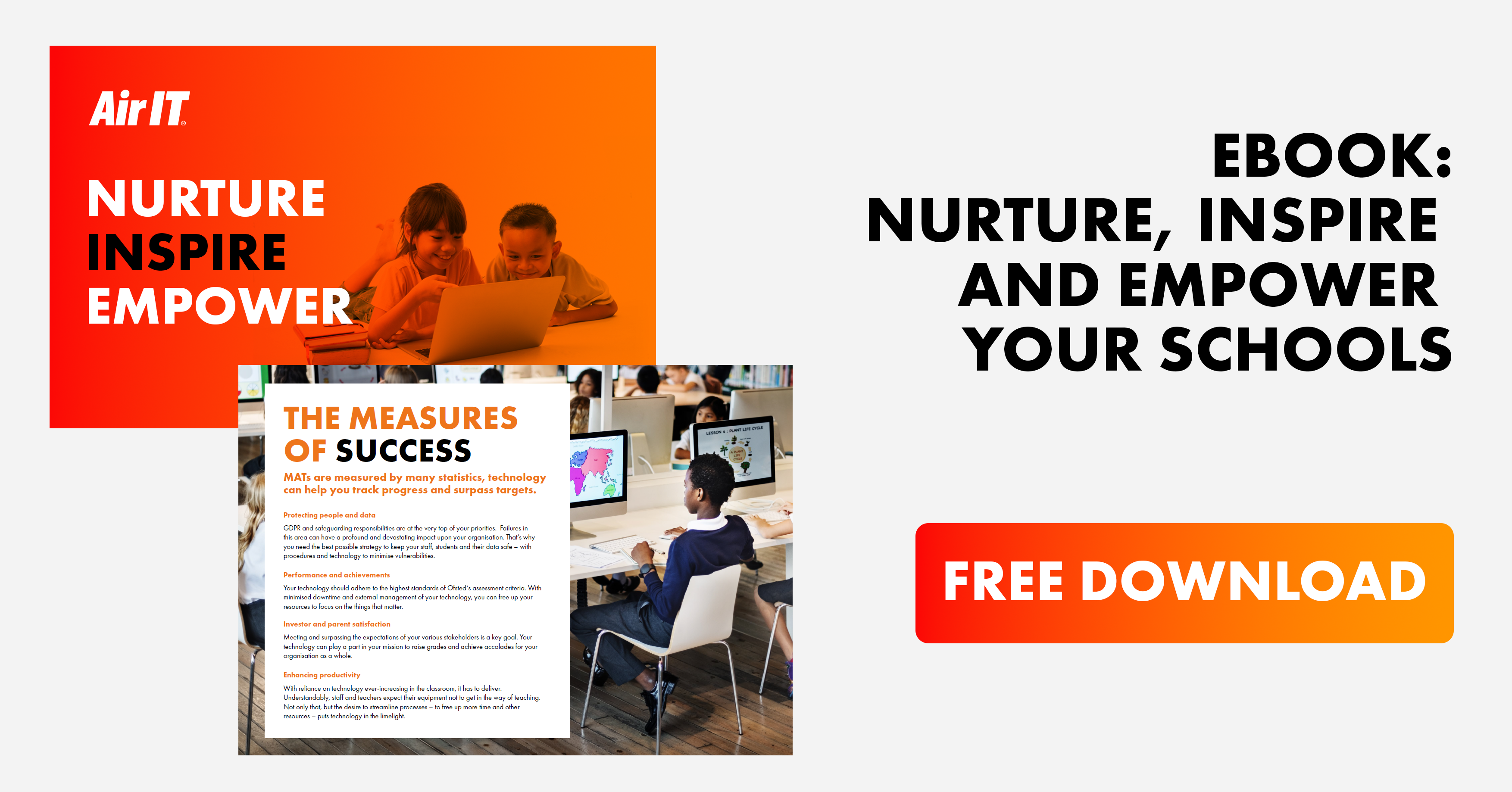 A tailored technology strategy can support you with the strengths and struggles of your Multi-academy trust (MAT) and its schools.
In this eBook, you'll learn:
Technology that works for your trust or schools
Aspirations and legislation that run throughout the Education sector
Make the most of funding, limit avoidable expenses and ensure value
The measures of success and how technology can play its part


The power to unlock the potential in your organisation is one click away. To download our FREE eBook, please fill in the adjacent form.