---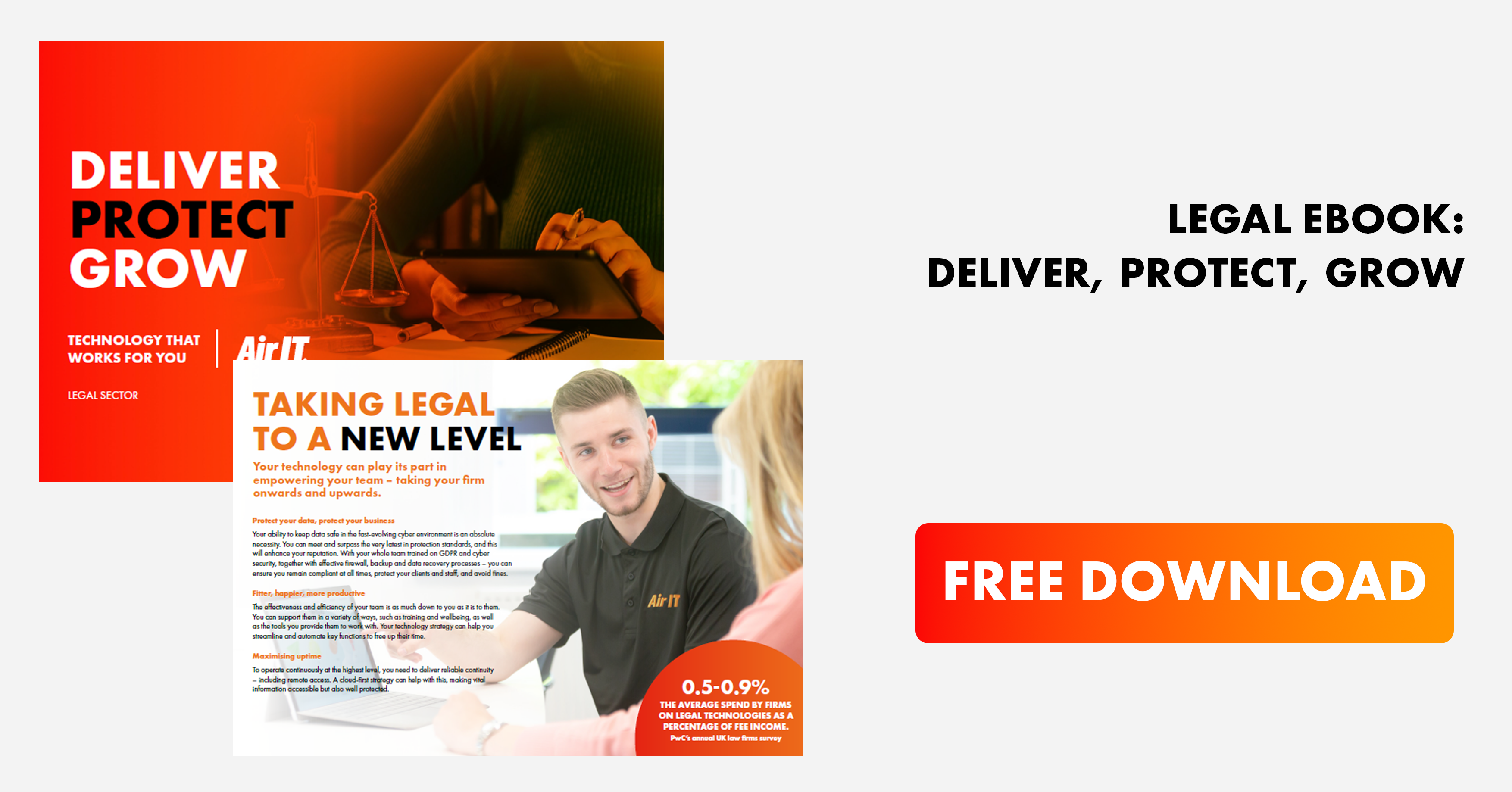 A tailored technology strategy can support you with the strengths and struggles of your legal business. From small law firms to LLPs with multiple partners, barristers to solicitors; we're dedicated to providing you with the IT support you need.
In this eBook, you'll learn:
Technology that works for your law firm
Aspirations and legislation that run throughout the Legal sector
Managing costs diligently to prevent them from spiralling
The measures of success and how technology can play its part
The power to unlock the potential in your organisation is one click away. To download our FREE eBook, please fill in the adjacent form.