---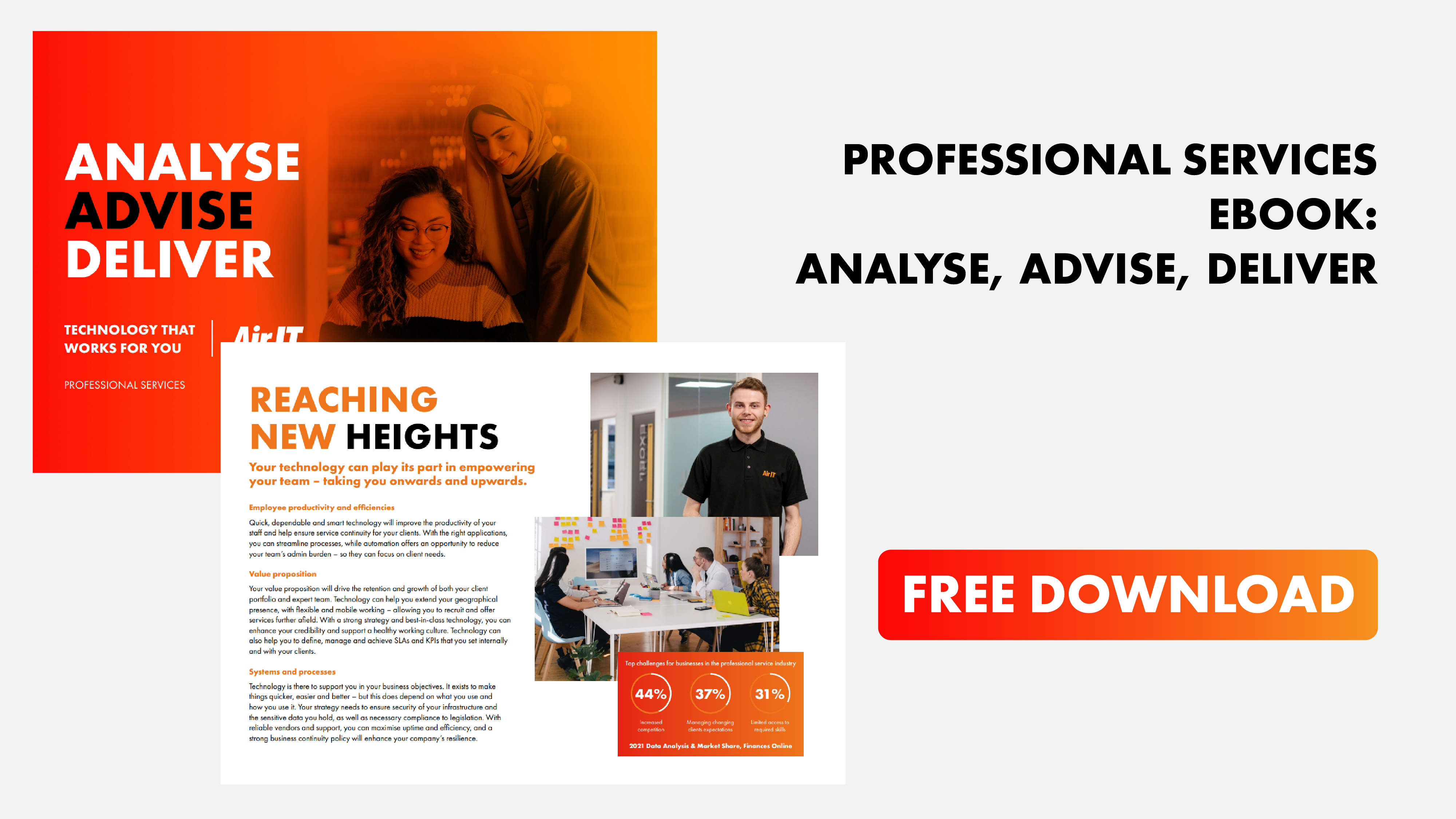 In a competitive market, it's necessary to optimise efficiency and profitability, whilst delivering a best-in-class proposition that drives your reputation and referrals. We work in partnership with a diverse range of organisations in the professional services sector on their day-to-day needs and long-term objectives.
In this eBook, you'll learn:
Technology that works for your firm
Aspirations and legislation that run throughout the Professional Services sector
Managing costs diligently to prevent them from spiralling
The measures of success and how technology can play its part
The power to unlock the potential in your organisation is one click away. To download our FREE eBook, please fill in the adjacent form.